Is Webflow the perfect match for your project?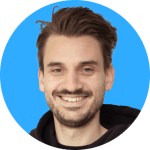 Aleksander Kożuchowski-Przybyszewski
5 min read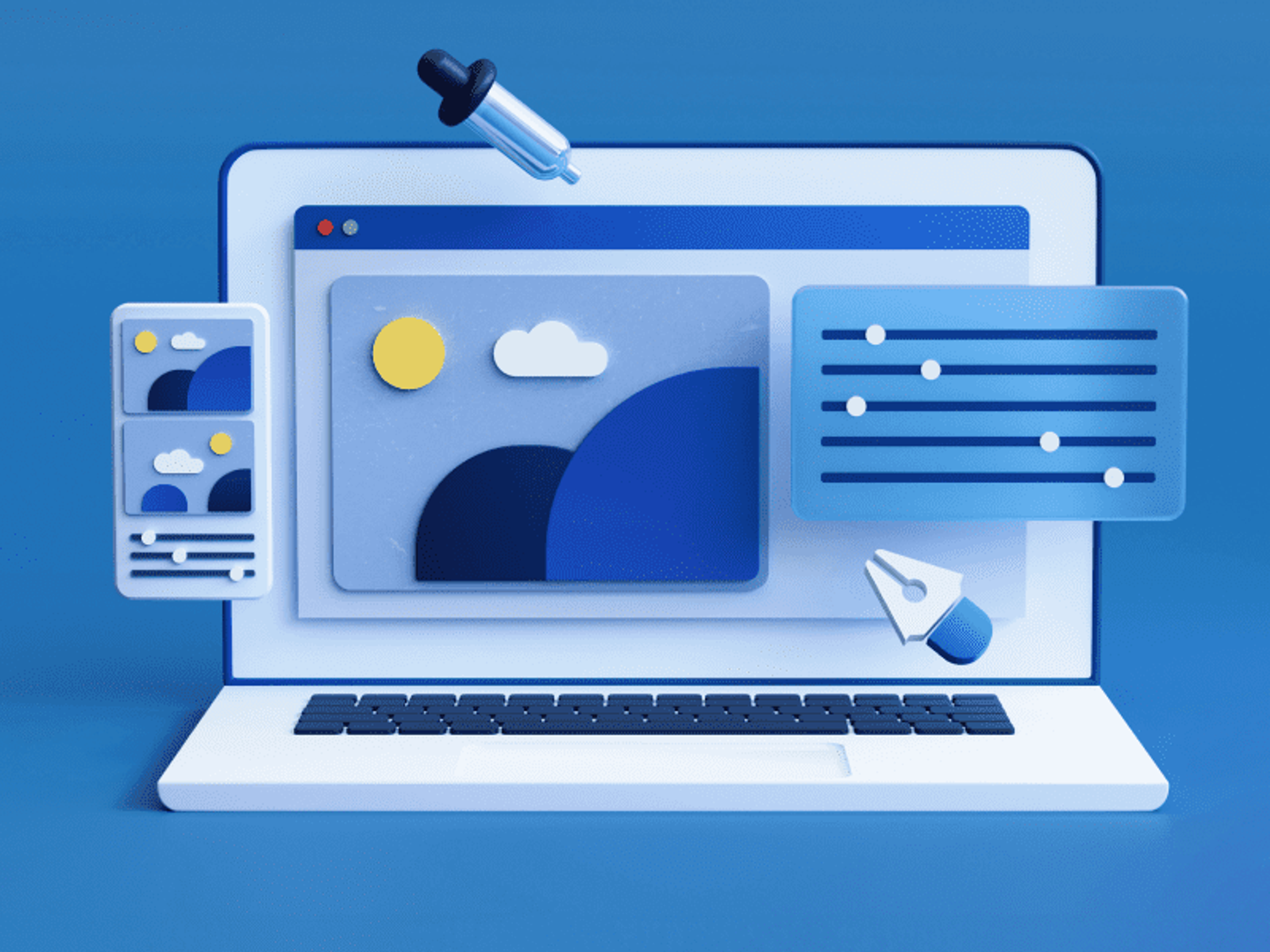 What is Webflow?
Webflow is a tool for creating websites, often referred to as a low-code technology. It requires minimal programming skills to build. You do not need extensive knowledge about programming languages, as Webflow does the coding for you – upon completing the design in the visual editor, it generates clean and semantic HTML, CSS, and JavaScript code that is ready to be used on the website or exported to other development environments.
Webflow as an alternative to WordPress
Due to its features, Webflow is a natural alternative to WordPress, which holds a market share of about 29% (among the million most popular sites). What are the key differences between these solutions? Let's examine the following evaluation criteria.
SEO
Both WordPress and Webflow are perfectly adapted to achieve the best results in organic search results (SEO). For WordPress, there are many plugins available, such as Yoast SEO, which significantly streamline the optimization process, such as link structure, keywords, sitemap, etc. Webflow, on the other hand, has built-in SEO tools that allow for very similar actions, without the need for additional plugins.
Performance
WordPress performance largely depends on the quality of the hosting used, the quality of the code of the used theme (off-the-shelf or dedicated), the number and quality of the used plugins, and how well speed optimization work was carried out. There are many plugins that can help with speed optimization, particularly in file minification, image optimization, setting up caching, and more. In short: much depends on choices made during implementation.
Webflow, on the other hand, offers managed hosting, which is optimized for performance and speed. It automatically minifies and compresses CSS, JavaScript, and HTML files. It optimizes images for different screen resolutions. Thanks to its Content Delivery Network (CDN), Webflow can quickly deliver content worldwide, regardless of the user's location. This means you don't have to worry about many aspects of speed optimization required in WordPress.
Webflow may offer better performance "out of the box" due to its managed hosting and automatic optimizations. WordPress, though more dependent on hosting quality and the plugins used, may offer more customization possibilities for advanced users in terms of performance and speed.
CMS
The content management panel is a subjective matter. Some will prefer WordPress, others Webflow. There is no doubt that both systems work great in the content management process and meet the most hidden needs of editors. It can be argued that WordPress, thanks to years of experience, allows for even wider management possibilities, although these are not always relevant.
Security and support
Moving on to security and support, it should be pointed out that WordPress is an open-source solution, while Webflow is a SaaS (Software as a Service). This means that with WordPress, the security of our system often depends on the actions taken by the administrator, such as: system and plugin updates, choosing the right hosting, and applying other good security practices. With Webflow, all these issues are the responsibility of the software manufacturer, which provides high-quality hosting with built-in safeguards such as SSL, protection against DDoS attacks, and regular backups. Furthermore, WordPress is created and maintained by a huge community, so support is provided through channels such as forums, documentation, blogs, courses, etc. Webflow, as part of a paid subscription, offers direct support for administrators (customer service).
Flexibility
WordPress is an extremely flexible system. Its open structure allows for arbitrary modifications, adjustments, and functionality extensions. It allows for direct editing of HTML, CSS, and PHP files, giving full control over the appearance and operation of the site. The availability of WordPress's source code means that advanced users or developers can customize almost every aspect of the platform.
Webflow's architecture is closed (SaaS), so editing possibilities are limited, though still very broad. Thanks to its advanced visual editor, it allows for precise customization of elements on the page without the need to write code. It also allows for the creation of custom layouts and animations, which gives a lot of freedom in terms of design. Although Webflow does not offer as large a plugin base as WordPress, it allows integration with many popular tools, such as Zapier, Google Analytics, MailChimp, and others. It allows HTML, CSS, and JavaScript code editing, but does not provide access to the platform's source code, which means some aspects of the system may be difficult to customize.
In summary, WordPress offers extreme flexibility, especially for advanced users and developers, thanks to open source code and a huge plugin base. Webflow offers a lot of design flexibility through its visual editor but may not offer as much control over functionality as WordPress.
In which projects does
Webflow perform best?
Corporate Websites: It's the perfect tool for creating aesthetically pleasing, professional corporate websites and portfolios. The visual editor allows for precise design of pages and adding attractive animations without the need for coding. With a proper user interface (UI) design, Webflow ensures a high-quality website catering to both B2B and B2C segments.
Landing Pages: Creating landing pages with conversion tracking and analysis tools is straightforward and fast. If we need a page that is supposed to be publicly available for a short time (e.g., a month), Webflow is an ideal solution as we don't need to, for example, purchase hosting for the next year.
Small and Medium Online Stores: Thanks to the built-in e-commerce function, Webflow is a good choice for smaller and medium-sized online stores. However, when deciding to design an online store, it's worth paying attention to dedicated SaaS systems, such as Shopify.
Blogs and Content Pages: If you want to create an appealing blog or content page, Webflow offers easy-to-use tools for creating and managing blog posts.
Prototypes and Mockups: Webflow is often used by UX/UI designers to create interactive prototypes and website mockups. It allows for fast and easy creation of realistic prototypes, which can be used for design hypothesis verification and user testing.
In which projects will 
Webflow not be suitable?
Complex e-commerce projects: While Webflow allows the creation of online stores, its e-commerce features are less advanced compared to specialized electronic commerce platforms. If you're planning an online store with a large number of products, complicated inventory management functions, or advanced payment processing features, Webflow may not meet all your requirements.
Web applications: If your goal is to create an extensive web application with advanced business logic and user interactions, Webflow may not offer sufficient flexibility and control. Webflow is excellent for creating websites but is not designed to create advanced applications.
Projects requiring full control over the source code: Although Webflow allows editing HTML, CSS, and JavaScript, it doesn't provide full access to the website's source code. For projects that require full control over the code, Webflow may not be the best choice.
Sites with a large amount of content or dynamic content: Webflow has certain limitations on the number of pages and content that can be added as part of a specific plan. For large-scale sites, like large blogs, information portals, or sites with a large amount of user-generated content, Webflow may not be the most efficient solution.
Why did we at 300.codes extend our competencies to include Webflow?
Projects on Webflow can be implemented independently by people specializing in user interface design (UX/UI), who have acquired the skill of using the tool itself. As a result, the process of implementing a site is significantly faster and less costly, generating great value for our clients.
We noticed that with certain inquiries from our clients, the level of complexity of processes and implementation itself was disproportionately high compared to the benefits. We needed a new solution and service that would allow the implementation of highly useful, aesthetic, efficient, and functional websites in a relatively short time.
When building a site that doesn't require high flexibility and scalability, Webflow is simply a much better solution than, for example, WordPress. The advantages of a SaaS solution in terms of ease of maintenance, security, performance, and speed of implementation are a huge benefit and value for our clients.
If you're interested in implementing a project based on Webflow or simply want to learn more about the tool – contact us.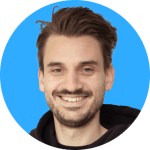 Aleksander Kożuchowski-Przybyszewski
Head of Digital Products / Partner