Web apps
Furniture and interior design
SWISS KRONO: bringing interiors to life with a dynamic 3D arrangement platform – mix, match, and share your vision with ease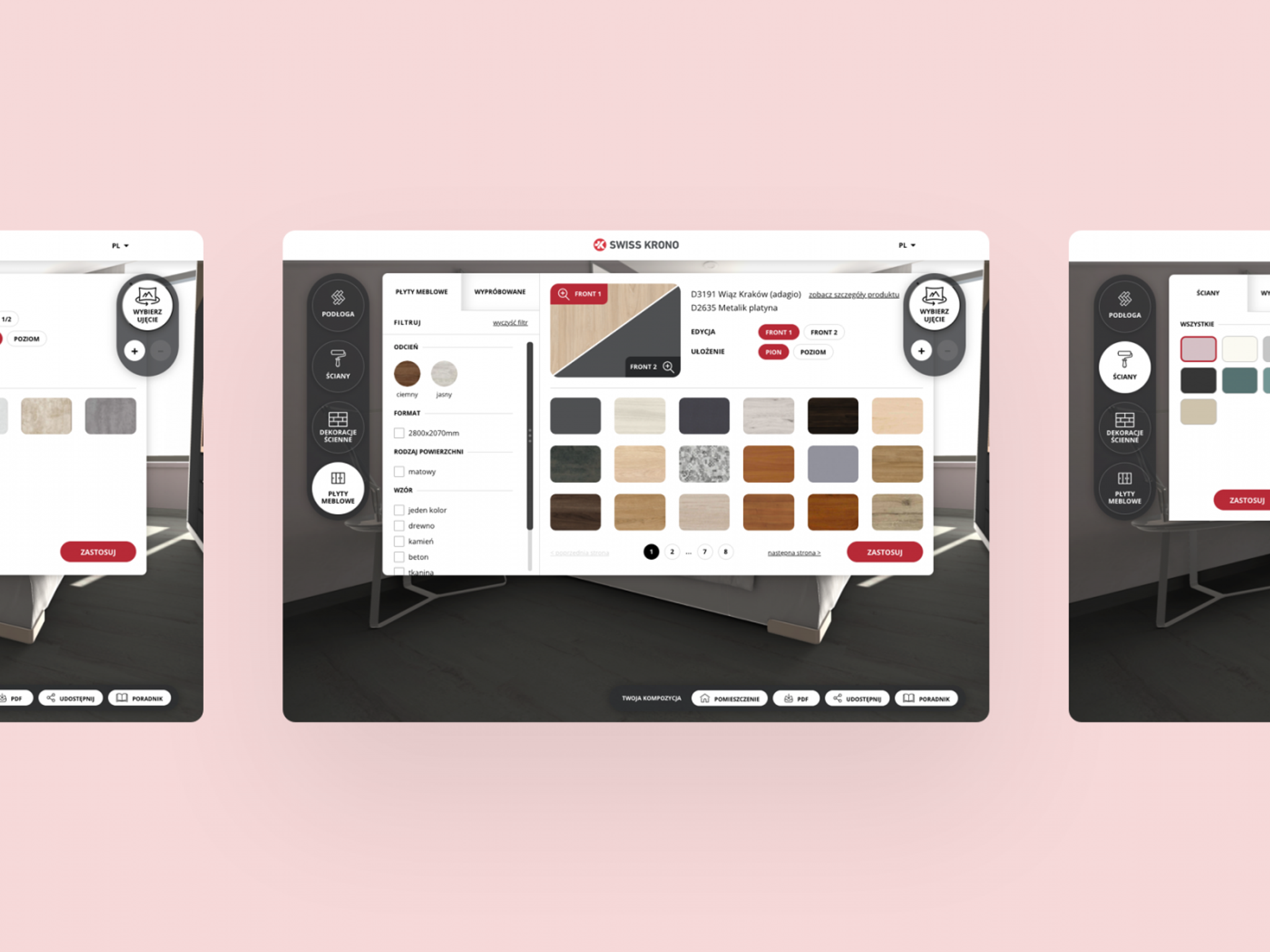 The need
Swiss Krono needed to replace their existing interior arrangement tools with a modern, flexible and mobile-friendly solution that would allow browsing their product offering (floors, wall panels, kitchen worktops, etc.).
The main goals was to showcase the products and help customers find what they need by seeing the product in one of the available interiors. Another important point was the ability to update the product offering (removing discontinued products and adding new arrivals)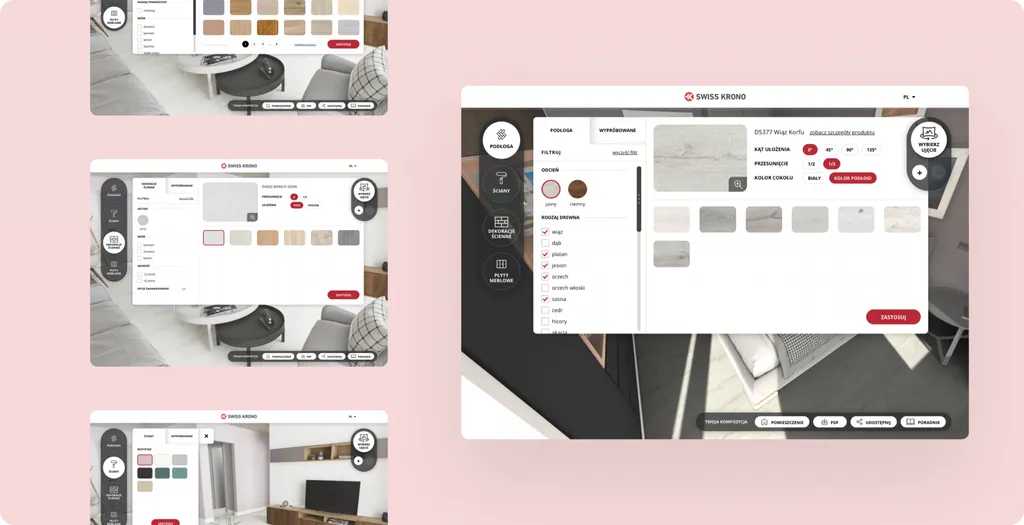 The solution
300.codes, as a part of KERRIS Group, created a 3D interrior arrangement platform which gives customer an ability to choose and compare floor panels, wall panels, malamine face boards and kitchen worktops from a huge library of Swiss Krono products. To make the tool more customizable, we've also added the ability to change wall colours. The resulting solution allows customers to browse Swiss Krono products and mix & match them to create a customized interior, which can be later easily shared online.
The result
We have designed a modern, mobile-friendly tool that enables creating highly customized interiors, and is always in line with the current Swiss Krono product offering.
Our work has been highly appreciated by Swiss Krono management and will be realeased both online and in retail stores and showrooms.