Mobile app
Food and drinks
Bonduelle: inspiring gastronomic excellence with a mobile app – marrying photo-recognition, unique dish ideas, and smart costing for the modern chef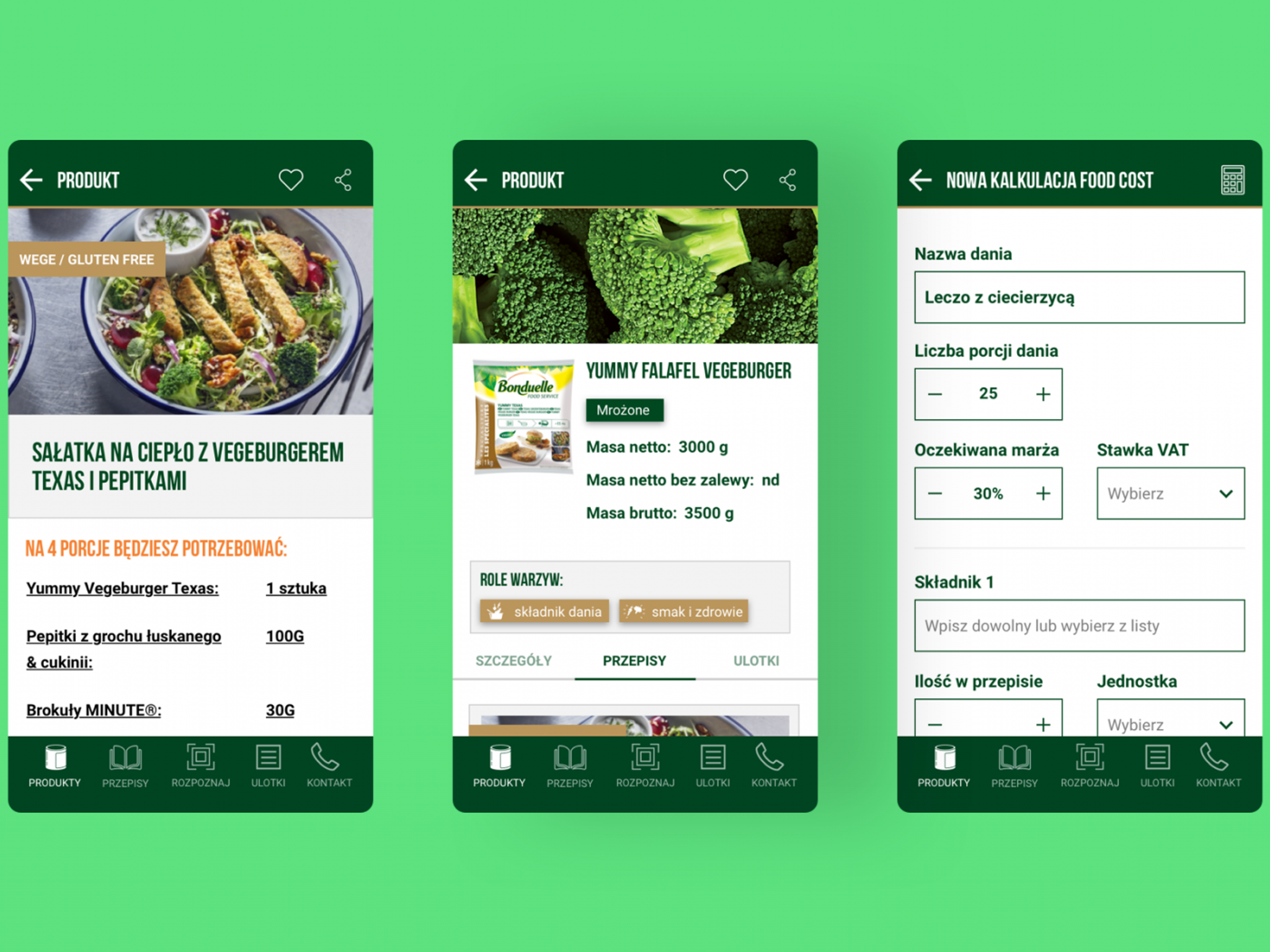 The need
The application was created to inspire chefs and owners of gastronomic facilities to offer their customers unconventional dishes.
The application was also intended to contribute to the positive development of business enterprises of Bonduelle partners and to offer unique flavors to end customers.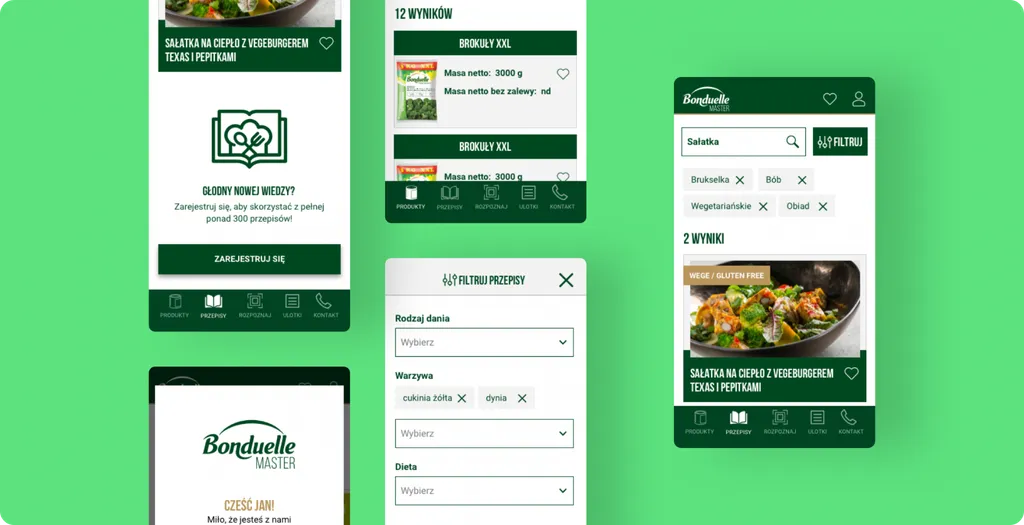 The solution
Highly intuitive interface with a photo-recognition tool and a foodcost calculator that allows you to estimate the final price of the dish, taking into account the fixed costs of Bonduelle business partners.
The result
The B! Master application is based on photo recognition – it allows you to scan physical products and then provide detailed information about them along with a proposal of recipes in which they can be used.
300.codes, as a part of KERRIS Group, was responsible for designing and implementing the Bonduelle Master app for professionals. I am pleased to confirm that 300.codes is not just a contractor, but a reliable partner who cares about developing useful, high-quality digital products.

Wioleta Bielecka, Bonduelle Food Service