BNP Paribas: crafting Poland's premier FinTech content hub – cybersecure, SEO-optimized, and powering organic growth through expert insight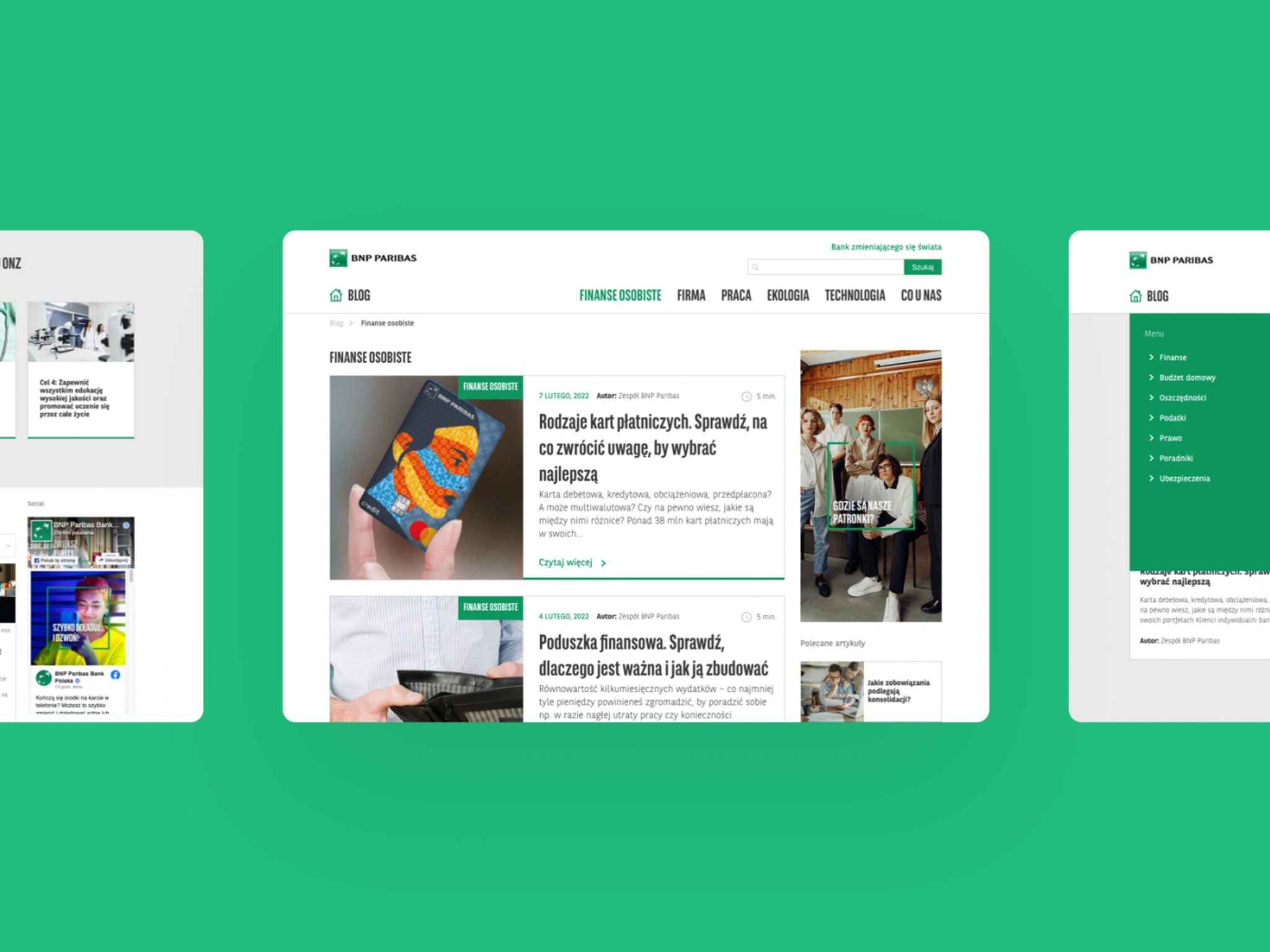 The need
The key need of BNP Paribas was the implementation of cybersecured and highly SEO-optimized content marketing platform that will generate a high level of organic traffic on the Bank's website.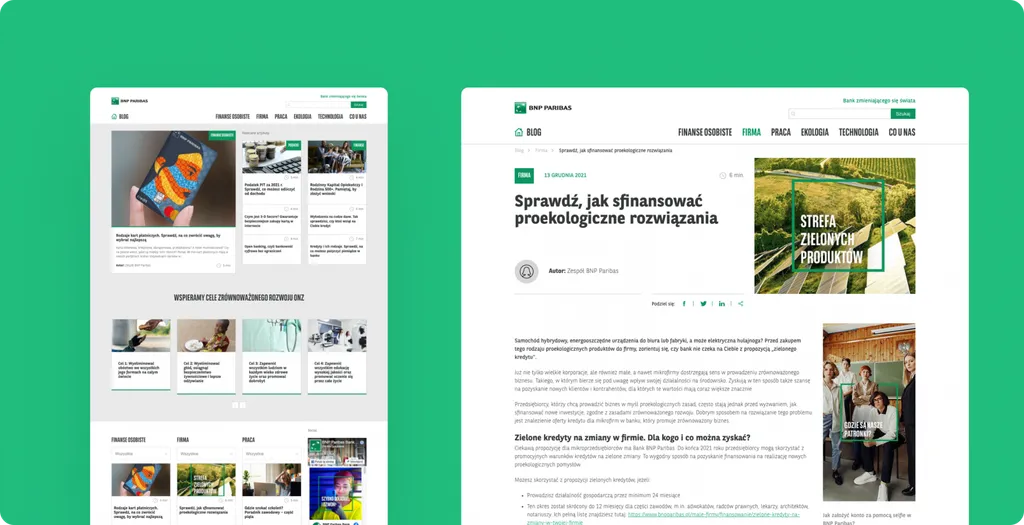 The solution
The use of the CMS WordPress system, which allows for effective Google robots content indexation, and thus a very good level of content positioning in search results.
On the other hand, the implementation of a number of non-standard activities to ensure high platform security, and then conducting a detailed cyber-security audit to diagnose potential vulnerabilities.
The result
One of the top content marketing platforms in the financial sector in Poland with a high level of traffic, providing knowledge in the field of FinTech, personal finance, ecology, and insurance.